News
Press
July 18, 2023 - ṢOJU is now operating under KOSINIMA, Inc. Read all about the future of the media platform and additional updates in the most recent newsletter, here.
Dec 9, 2019 - Ending the year on a high note - Travel Noire featured ṢOJU in an interview with Oluwaseun on their website. Click the link to read more.
Oct 11, 2019 - CinemaFemme featured an interview with Oluwaseun about ṢOJU and her inspirations, check it out here: CinemaFemme
Sep 9, 2019 - FREE THE WORK - Oluwaseun talks about using documentary film and ṢOJU to cultivate community!
Sep 8, 2019 - BlackTalent TV featured ṢOJU creator Oluwaseun Babalola as one of their Top 10 Producers of the Decade.
May 4, 2019 - I was featured in the historic Nigerian Tribune, click to read here: Nigerian Tribune - Seun Babalola
April 19, 2019 - ṢOJU founder Oluwaseun Babalola spoke to Shado, a collective and online & print publication amplifying the voices of those at the frontline of political, social, and cultural change. In the article she discusses goals for developing ṢOJU into a platform of opportunity for African voices, and how it can shape our society, politics, and even our tourism. Link here.
March 10, 2019 - American Diversity Report did an interview with ṢOJU creator, Oluwaseun Babalola. Listen here.
March 10, 2019 - A must read: Africa Doesn't Care About Its Women
February 9-10, 2019 - ṢOJU is playing in Staten Island this weekend! Catch screenings on Saturday and Sunday at Staten Island Arts.
January 23, 2019 - ṢOJU is playing at Denton Black Film Festival! Check back for screening info.
December 21, 2018 - Why is documenting Africa important to cultural preservation? I wrote an article for Women and Hollywood about the importance of creating our own stories. Click here to read.
December 17, 2018 - Excited to have spoken to Women and Film about my inspirations and background , much of which inspired ṢOJU. Read here.
November 27, 2018 - On a roll! We love this one. South African Magazine Screen Africa spoke to Seun Babalola about ṢOJU and its purpose. Click for the interview.
November 20, 2018 - Afroelle Magazine featured ṢOJU founder, Seun Babalola. Check out the interview here.
October 2, 2018 - We were featured in Paper Magazine! Check out the interview with ṢOJU creator, Oluwaseun Babalola, here.
September 7, 2018 - We got into ITVFest! We'll be screening twice this October in Vermont at The Independent Television Festival. See more info here.
June 02, 2018 - Africa Premiere! We're screening at African Artist's Foundation in Lagos. Click here for more info.
March 29, 2018 - ṢOJU creator, 'Seun Babalola, was featured in NGO Storytelling about a project in Malindi, Kenya: NGO Storytelling: Foodies Without Borders.
October 23-28, 2017 - Lagos, how far? See you at Eko International Film Festival, the film's Africa premiere!
October 24-26, 2017 - So awesome, ṢOJU is taking part in Global Startup Ecosystem's Africa Digital Accelerator. Find more info here.
September 29-October 1, 2017 - Chilling in Silicon Valley all weekend. Make sure to stop by and say hi if you attend. Check our social media for screening updates.
September 13, 2017 - Happy Birthday to ṢOJU! Check out the 1 Year Anniversary video here.
September 8-10, 2017 - We were a semi-finalist at Atlanta Docufest. Better luck next year!
June 19-24, 2017 - New York Lift-Off Online Film Festival is screening ṢOJU! Site link to be announced.
May 08, 2017</strong> - We are going to be screening at the 24th annual African Film Festival New York at Lincoln Center! Get your tickets here: http://www.africanfilmny.org/event/shorts-program-3-new-york-shorts/
March 02, 2017</strong> - We are front page on AFROPUNK! Follow the link to read about the Winter Metal Mania festival in Botswana.
February 23, 2017 - ṢOJU is a winner! Click to read more about the winners of the BWC: 2017 Black Future Month Afrofuturism Film Competition.
December 23, 2016 - Happy New Year!
September 13, 2016 - Check out our first newsletter here.
Screening: West African Film Festival - Houston, Texas
February 11, 2017
Screening: Black World Cinema AfroFuturism Film Competition - Chicago, Illinois
February 23, 2017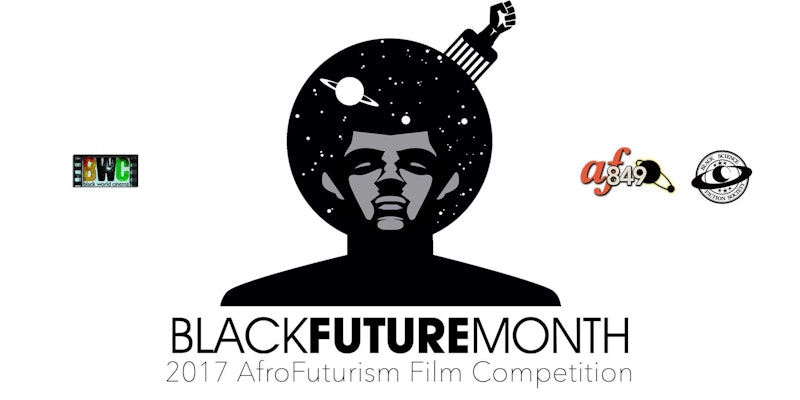 Screening: African Film Festival New York - New York, New York
May 08, 2017
Screening: The African Film Festival - Dallas, Texas
July 2, 2017
Screening: New York Lift-Off Online Film Festival - Worldwide
June 19th-24th, 2017
SEMI-FINALIST: ATLANTA DOCUFEST - ATLANTA, GEORGIA
September 8 - September 10, 2017
SCREENING: SILICON VALLEY AFRICAN FILM FESTIVAL - SILICON VALLEY, CALIFORNIA
September 29 - October 2, 2017
SCREENING: EKO INTERNATIONAL FILM FESTIVAL - LAGOS, NIGERIA
October 23-28, 2017
SCREENING: CANVAS INSTITUTE - STATEN ISLAND, NEW YORK
February 24, 2018
SCREENING: COLUMBIA UNIVERSITY - NEW YORK, NEW YORK
April 12, 2018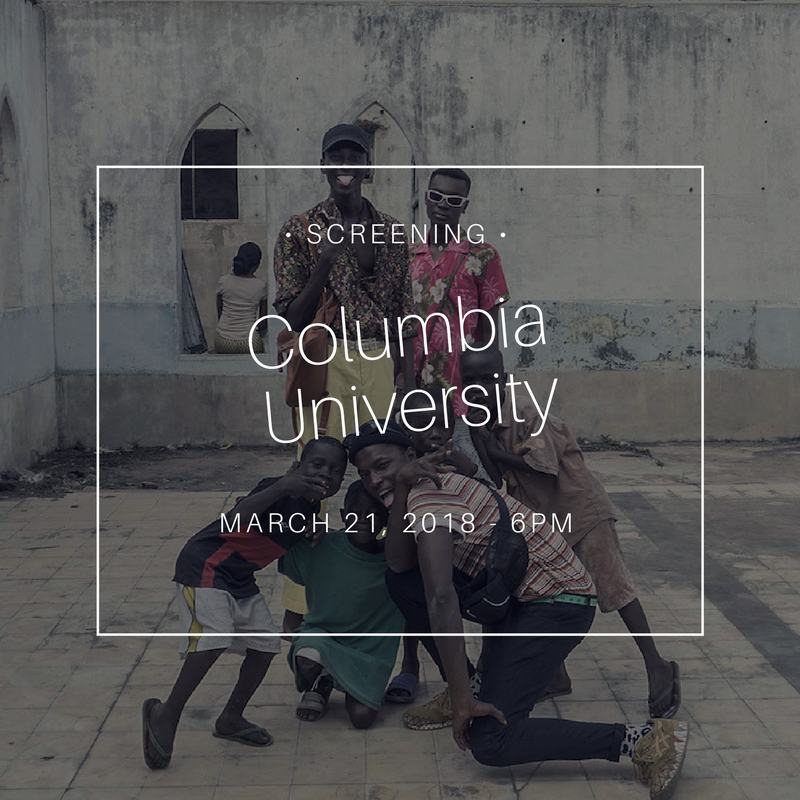 SCREENING: AFRICAN ARTISTS' FOUNDATION - LAGOS, NIGERIA
June 2, 2018
SCREENING: MADRID INTERNATIONAL FILM FESTIVAL - MADRID, SPAIN
July 21-28, 2018
SCREENING: INTERNATIONAL TELEVISION FESTIVAL - MANCHESTER, VERMONT
October 10-14, 2018
SCREENING: DENTON BLACK FILM FESTIVAL - DENTON, TEXAS
January 23, 2019
SCREENING: STATEN ISLAND ARTS - STATEN ISLAND, NEW YORK
February 9-10, 2019